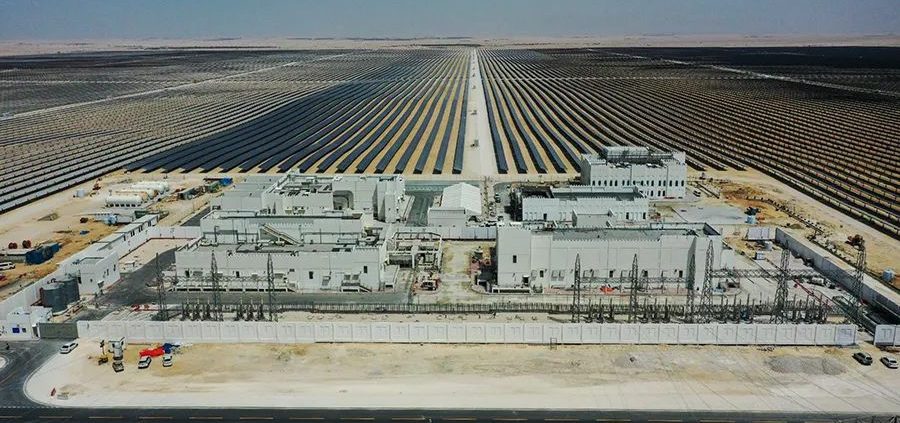 Doha, Qatar   
Completed: 27th June 2022
Product: LUXMAN BK Series 25W Solar Street Light
Quantities: 350units
Solar Light Qatar Project background:
At 5:12 a.m. local time on June 27, 2022, in Qatar, the Qatar 800.15 MW photovoltaic project EPC contracted by PowerChina Guizhou Engineering Co., Ltd.
was successfully connected to the grid for power generation, becoming the first large-scale ground photovoltaic power station connected to the grid in Qatar's history.
Qatar's 800 MW photovoltaic project is by far the world's third-largest single photovoltaic power station and the world's largest photovoltaic project using tracking systems and double-sided modules.
At the same time, it is also the first nonfossil fuel power station in Qatar. It is part of Qatar's "2030 national vision".
It will be fully put into operation before the 2022 World Cup and can meet 10% of Qatar's peak power demand.
After the project is put into operation, it will reduce carbon emissions by 26 million tons, strongly support Qatar's commitment to host the 2022 Low Carbon World Cup,
and conform to the coordinated development policy of economy and environment in the "Qatar 2030 national vision".
The solar street lamps provided by LUXMAN provide solar off-grid lighting for the power equipment containers of the 800.15mw photovoltaic project.
Luxman uses BK series 25W integrated solar street lamps. This solar street light qatar can be turned on and off by remote control, and three different lighting modes can be selected.
BK series uses an intelligent controller, which can ensure that the lights are on for 12 hours a day and 365 days.
Solar Light Qatar for container Owner's requirements:
no welding, no damage to the container
adjustable installation angle
2000lm whole lamp lumen
13.6Ah lithium LiFEpo4 battery
All-in-one design(solar and panel built-in luminaire)
The most difficult problem to solve in the above claims is the installation of containers. If the containers are welded, they will be damaged.
Since the installation site belongs to the desert area with high air salt content, corrosion is easy to occur.
So in order to solve this problem, luxman customized and developed an installation accessory, which can be installed by locking the screws.
The 0-72 ° adjustable mounting base developed by luxman allows users to adjust the appropriate mounting angle according to their needs.
The Result

Each cabinet is equipped with 4 lamps. The ground illumination at night is very uniform, and the ground illumination fully meets the needs of the owner.
In addition, the lamps provided by luxman reach 2200lm-2300lm, CCT: 5700k, CRI: RA > 70, solar panel: 18V 30W, battery type: LiFePO4, 12.8v 14.5ah,
which have exceeded the needs of the owner. The owner is very happy to see this kind of lamp with modern green energy technology,
and is also very satisfied with the effect of luxman's solar street lamp.
Luxman solar lamps do not need to be connected to the power grid, so the owner's maintenance is also very convenient.
Related article:
https://luxmanlight.com/how-to-choose-the-best-solar-street-light-factory-in-china//