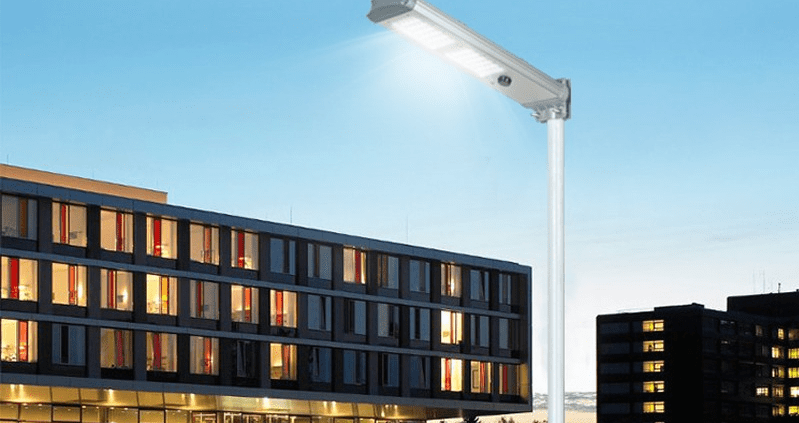 Introduction
Solar street lights are becoming more popular in residential and commercial areas due to the increasing energy efficiency and eco-friendly technology demand. These provide added security by illuminating dimly lit areas after dark. Street Light Solar also offer cost savings because they reduce the need for electric light poles or cut electricity bills by using sunlight instead of grid power. Most of these solar street lights come fitted with LED lamps designed to illuminate streets and parking lots for better visibility.
In this post, we will explore the Lux standards of street lights and why they are important.
What is Lux and why is it important?
Lux is a measurement of luminous flux that falls on a surface. Lux is an SI unit of photometry, which is a way to measure the brightness of the light. Luminous flux is the amount of light given off by a source. So, Lux is a measure of the brightness of light at a given point in space. Lux is used to specify the brightness of light or illumination. It is a standard light measurement in all types of lighting, such as a home light, office light, car headlight, or street light. On the other hand, Lumen is a unit of measure for light output.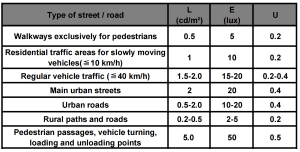 If you want to buy solar street lights, the first question you should ask yourself is how bright do you want the solar street lights to be? This is important because high-brightness lights may need to be more energy efficient. The brightness of a light is measured in Lux, a unit of measurement used for light intensity. In simple terms, the brightness of any solar street light is determined by its lux output. The lux output varies from model to model, so you must be careful while purchasing solar street lights. If you know the lux output of different solar street lights, it would be easier for you to choose the right brightness.
Why Lux Level Make Sense than Lumen
A lumen is a measure of light output from an individual light source. The lumen measurement is calculated by multiplying the light source's wattage by the light source's lumens per watt rating. Lux is the SI unit of illumination. Illumination is the amount of light on a surface. This can be measured in foot candles or the brightness of light after it travels a certain distance. Since the Lumen rating is used to measure the brightness of indoor lights (like bulbs), it is the wrong way to measure the brightness of outdoor lights. The Lux level is the correct way to measure the brightness of solar street lights because the levels are calculated in meters. Now, when you have a solar street light bulb that produces 1000 lumens, it would be a different brightness if it was placed 10 meters away. Therefore, altering the place of the bulb would change the brightness at different Lux levels. Lumen measures how much light a bulb produces; Lux measures how far the light travels.
Different Road lighting Lux Level Standard
Lux standard is calculated by taking account of the width of the road, the height of the light poles and the span or spacing of the poles. Below is a brief overview of the different Lux standards depending on the type of road.
Walkways exclusively for pedestrians
For walkways exclusive to pedestrians, the lux standard should be an illuminance of 5 for a luminous intensity of 0.5 per meter and a uniformity of 0.2. This means the solar street light should have a lux measurement of 5 per o.5 feet. This is not too bright as these lights are designed for walkways and pedestrian use.
Residential traffic areas for slowly moving vehicles (</ 10 Km/h)
These lights should have a luminous intensity of 10 per 1 foot and a uniformity of 0.2. These lights are designed for use in the home and estate driveways. These are areas where vehicles move at less than 10 kilometers per hour.
Regular vehicle traffic (< 40 km/h)
These lights have a luminous intensity of 15-20 per 1.5 to 2 feet. They are lights designed to be installed in intersections or highways with a speed limit of less than 40 km per hour. These lights are brighter than the previous ones, but they are not too bright.
These lights have a luminous intensity of 20 per 2.0 feet. These are lights designed to be used in urban streets like towns and cities. They provide lights for better visibility at night and security.
These street lights have a luminous intensity of 2 to 5 per 2 to 0.5 feet depending on the city and the road. These lights are designed for use in highways that pass through major towns and cities. They provide light for truckers and night drivers for better visibility at night.
These are street lights meant for use in rural areas without towns or cities. These lights are brighter than other lights because they are the only source of light on the road. They have a luminous intensity of 2 to 5 per 0.2 to 0.5 meters.
Pedestrian passages, vehicle turning, loading and unloading points
These are the brightest of all the streets. They have a luminous intensity of 50 per 2 to 5 feet. These lights are used to light pedestrian passages for maximum security and visibility. They are also used for vehicle turning points, loading and unloading points. They offer the biggest amount of light for clear visibility at night.
If Solar Street light can meet the Lux Level Standard
If you want to install solar street lights, you will be required to install a solar luminaire designed to provide a minimum of 5 Lux on the ground surface. On average, a standard solar luminaire can produce around 4-5 Lux. Since solar luminaires are highly dependent on weather conditions, the brightness level may fluctuate slightly. However, you can purchase a street light with an integrated lighting control system (LDC) that detects the amount of light falling on the surface and automatically regulates the brightness level accordingly. So, now you know that the standard brightness is not just measured in Lumen but also in Lux. Therefore, before you purchase a solar street light, you should check the Lux rating of the luminaire to ensure that it is designed to provide sufficient brightness.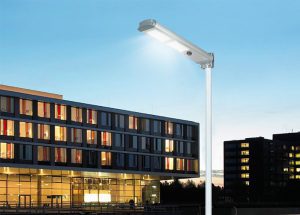 The first-generation solar streetlights were built with a Lux rating of 2 Lux. With the advancement of solar street light technology, the manufacturers are now producing lights with a Lux rating of about 5 to 50 Lux. That is enough for roads and streets because the standard street light standards are between 10 and 50 Lux. Modern street lights are designed to meet the Lux standards.
Conclusion
Solar street lights are a great way to add security to the streets, save on electricity bills and be eco-friendly. They are designed to produce a certain amount of light, so make sure you choose one that is powerful enough to light your walkway. To ensure accurate information, it is important to have a clear idea about the basics of solar street lights. It will help you know what to look for in a solar street light and how to decide which one is the best fit for your needs. If you want to add solar street lights to your property, you can use them to illuminate your walkways, gardens, driveways, and more. Solar lights are a great choice for any outdoor space because they are eco-friendly and cost-effective.