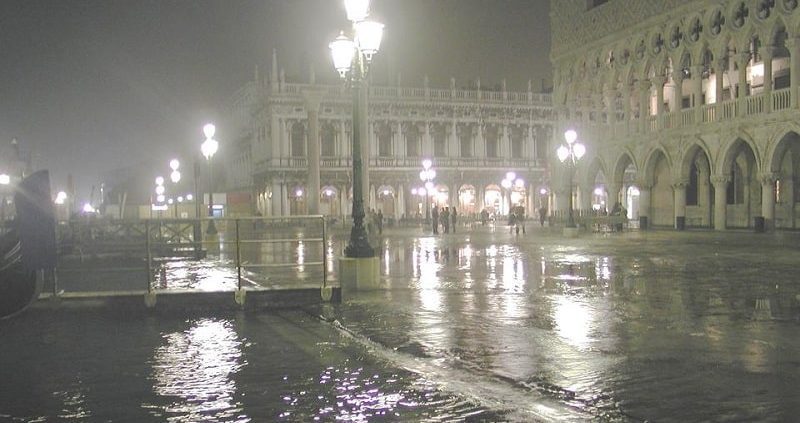 free
Today, we take a look at Safe Low Voltage Solar Light to see how it affects our daily life.
STREET LIGHTING SYSTEM IS COMING TO A NEW AGE AS LOW VOLTAGE SOLAR STREET LIGHTS ARE BEING HIGHLY DEVELOPED AND INTEGRATED. THE IDEA OF USING SAFE LOW VOLTAGE SOLAR STREET LIGHT IS BEING ACCEPTED WIDELY.
STREET LIGHT POLE MAY HURT
From time to time, the flood will occur during the raining season in China or in other regions. The flood may cover street pole which causes electric leakage if the infrastructure is not being well established. It is extremely dangerous if electric leakage happens as few people may know it is happening unless someone is accidentally electrocuted himself/herself. Such a tragedy is not a single event. It is well known by people in other countries as it happened so many times.
Each life counts. Some people will think about the possibilities for us to do something that can stop such tragedies.  If it is caused by a technical issue, then we must have some way out technically.
If the flood is caused by drainage, then, the water drainage system shall be re-built.  Usually, the conduit drainage system is built underground in the city. The underground network is huge and wide. As the underground drainage system is determined by height of terrain very much, it is hard to optimize to an assumed goal.
To avoid the lethality of electric shock or other electrical injuries, it is crucial that we set up a road network that is safe for the people. It is doubtless that it takes time for the responsible municipal construction unit to make a decision for lamp pole up-gradation. Budge of construction may also be tangled for a long time even after an agreement to re-build is reached by relevant parties.
Is there any easy way out? It is quite a headache for people to find a way out using the brains and tactics to get things done.
SAFE SOLUTION FROM SOLAR STREET LIGHT
When we are talking about up-gradation, an idea of an off-grid street light network is coming out. Luxman suggests that solar-powered street light is one of the best choices as green energy supply is playing an important role in city life. Considering that solar-powered street light is run with low voltage current that is as low as 12V and it is safe for everyone. Furthermore, Solar street light does not depend on grip power that means it does not call for mass cabling cost. The total implementation cost is regarded as at a moderated level.
With solar street light installed, there is no need to consider electric leakage resistance or arc resistance which is inevitable to high voltage DC (direct current) powered street pole network. No death will result from accidents like an electric shock. Here we can see a comparison of low voltage using by a solar street light and high voltage using by old fashion street light.
Safe Low Voltage Solar Light VS Old Street Light
| | | | | |
| --- | --- | --- | --- | --- |
| Item | Voltage | Risk | Recommendation | Supplier |
| Solar Street Light | 12 Volts | Very Low | Yes | Luxman |
| Old Street Light | 110V or up to 220V | Very High | No | / |
Obviously, stand-alone solar street light perform better if strong wind weather with heavy rain. Just imagine when flooding on the street has been kept for a certain time and pedestrians want to wait no more but take the risk to walk in the water. Solar street light can not hurt anybody even electric leakage occurs since 12V current is completely endurable to the human body. Besides, solar street light is designed to resist wind, water, and electric leakage. The basic designs guarantee the safe operation of the product itself and the safety of people around the street light pole.
REASONS TO CHOOSE LOW VOLTAGE SOLAR STREET LIGHT

(1) Suit for Geologically Unstable Area
As we all know, developed country like Japan is tortured by an earthquake due to the movement of the earth's crust or tsunami, people there have to tackle the problem like flooding after an earthquake. They understand the importance of low voltage of solar-powered LED light. They appreciate the safeness of solar LED light.
(2) Protect People from Unexpected or Inevitable Harm
People will be definitely going to spend some time outdoors because of working or simply playing. Kids can only grow up healthily with the touch of the outer world. A low voltage lighting system ensures peoples are safe from high voltage electric shocks, in case that they touch something mistakenly or are forced to touch dangerous objects. As a result, the consequences of an accident can be miserable and heartbroken, if the lighting system is a 120-plus-volt system.
(3) Safety Is the Top Priority
The safety of people means a lot. The safety of people is the base of other activities. Luxman believes that it is easy to learn that low voltage is safer compared to the high voltage power supply. The advantage of low voltage operation of solar street LED light is gradually recognized and accepted by people around the world. Luxman believes that other countries cherish the life of people as well.
These are probably the reasons why low voltage street lighting is recommended for residential properties and public areas. Shenzhen Luxman Light Co., Ltd has been providing solar street light to meet the realistic needs of their daily life. We cherish people's life by providing quality & safe products, i.e. low voltage solar street light.
We are here to serve you with our professionalism. Together, we can build a better world.