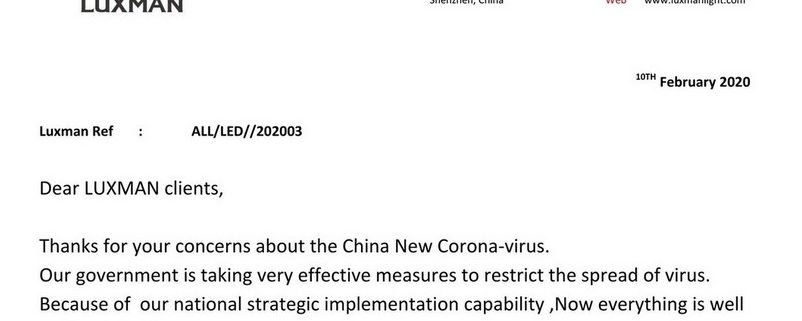 Notice About Recent Corona-virus
Dear LUXMAN clients,
Thanks for your concerns about the China New Corona-virus. Our government is taking very effective measures to restrict the spread of Corona-virus. Because of our national strategic implementation capability, now everything is well under control.
We highly appreciate your continued trust and support. Our LUXMAN team worked hard to reduce the negative impact, even during the Chinese New Year Holiday.
Thanks to Luxman's professional management team and effective systems, we have already resumed orderly production. Now all orders are being produced as scheduled. LUXMAN will deliver your ordered product timely and carefully.
During this special time, your understanding and support is extremely valuable. The Luxman Team has confidence and the ability to provide you with professional and responsible service as always.
Thanks again for your cooperation and understanding.
Best wishes.
Luxman Team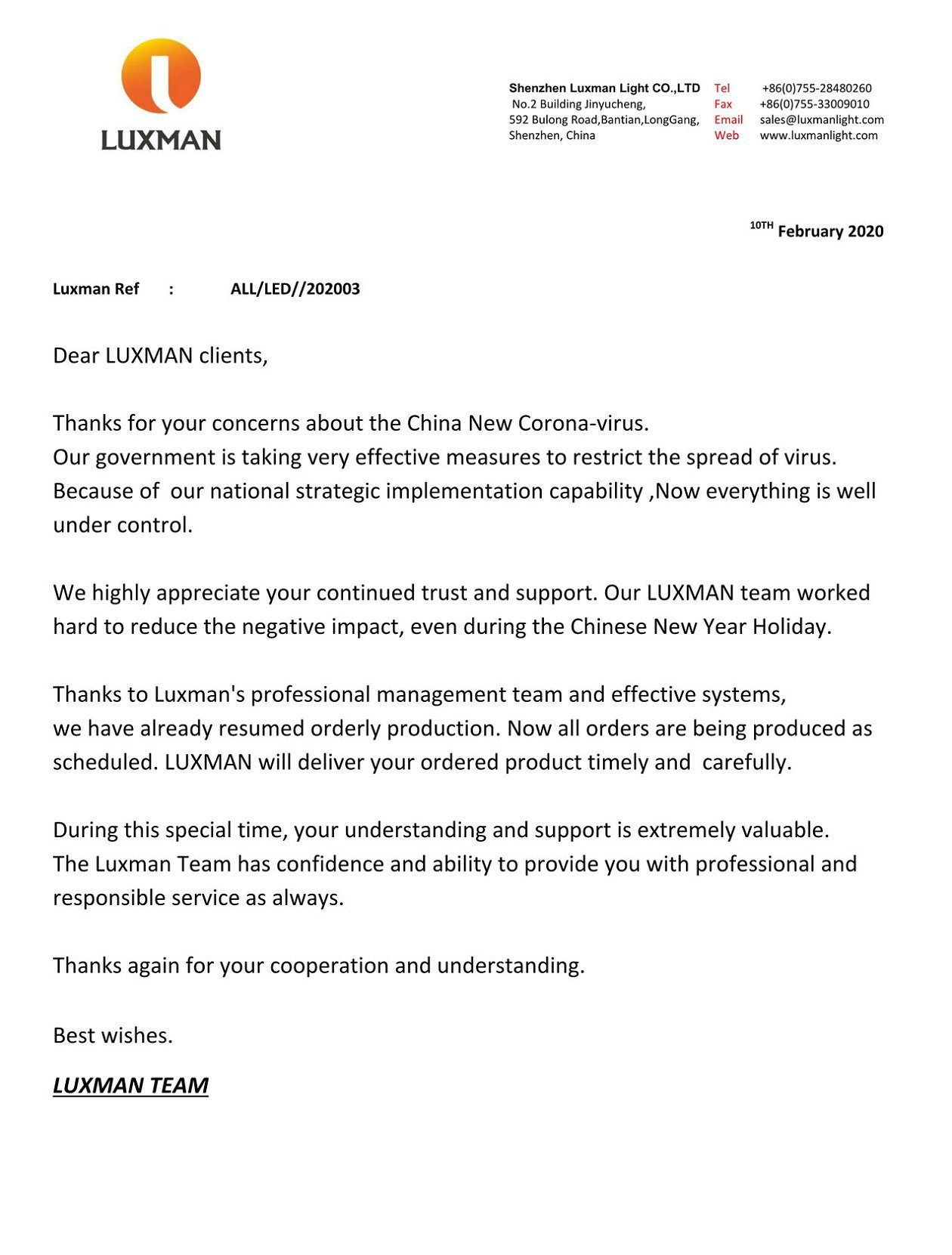 Related article: