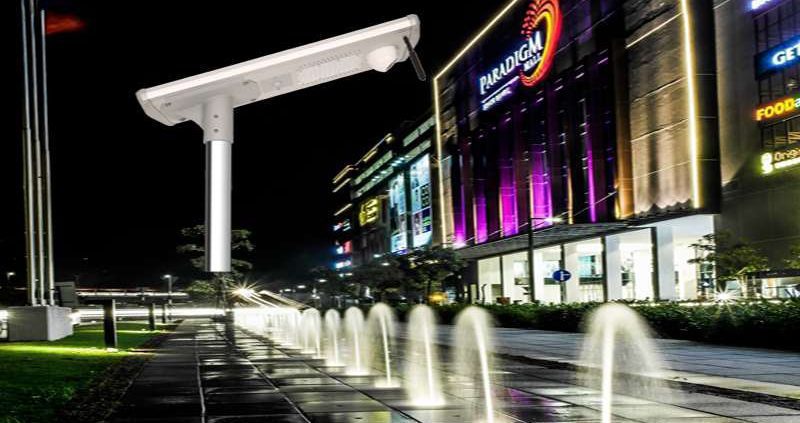 Malaysia is a hot choice to travelers for a long time, do you have any idea about the coverage of solar-powered security light over there?
Bahru Needs Solar Powered Security Light to Attract Investment
Bahru of Johor is famous for a Forest City project in Chinese thanks to a real estate development project by Mr. Yang GuoQiang, a Chinese tycoon who runs a company named Country Garden. Seldom Chinese know about the city until the promotion of the project is introduced to the public in the past years. Not to mention the crime status of Bahru over there. Although it is a kind of small probability event to thousands of travelers, it is a total disaster for one who encounters a crime. Because most of the people visit the city by the advisement that Bahru is a city nearby prosperous Singapore, just like Shenzhen is nearby to Hong Kong, the people simply cannot accept the fact that a city nearby Singapore may have such kind of unpleasant thing happened. Both residents and travelers need solar security lights over there.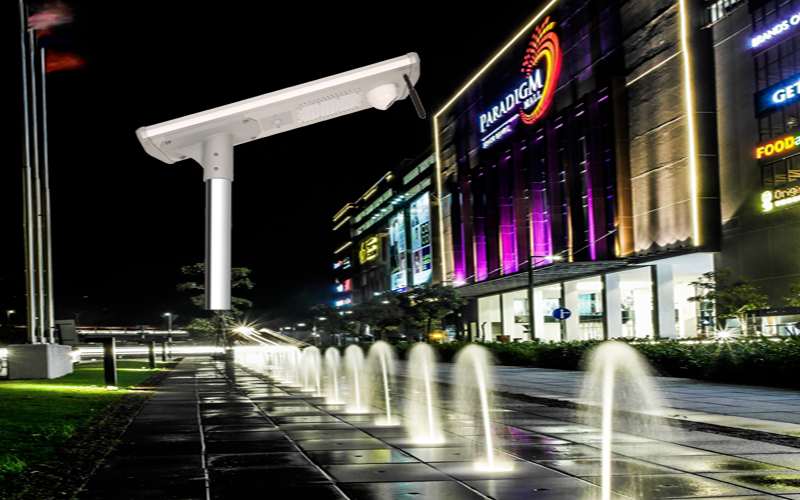 Measures to Fight Crimes
It is a great challenge that 35 police officers have to take care of the safety of 100,000 people in residential communities every day. Daily patrol seems a mission impossible to accomplish. In order to combat crime, city councilors have promoted the installation of solar-powered security light schemes in-home and alleys. At the same time, civilians are encouraged to use the mobile phone APP of Volunteer Smartphone Patrol (VSP) to prevent crimes.
Residential areas have their congenital advantages which are the people living there. Residents are all neighbors in the same community who can get easier communication and strengthening cohesion. Hence, people are likely to cooperate and monitor the community together to prevent crimes from occurring in residential areas.
Apart from the VSP app, people also set up the WHATSAPP group in the same community for prompt action against suspicious activities, Obviously, nearby neighbors can proceed with an on-site checking faster than police miles away.
In this way, people in Bahru do not need to pay a high price for hiring more police officers for community safety to get a good public order.
Solar based Security Lamp Can Do More
With the help of a solar security lamp, public order and peace are resumed.
There are old houses in cities around the world. Most of them are fenceless with multiple entrances and exits. These kinds of unfenced communities need solar powered security lights very badly. Installation of security light with camera in the rear lane can illuminate the place at night. It is a good way to deter crimes or keep a criminal record if happened. In addition to this, police mobile phone application, civilian patrol, mobile phone group alert and other necessary methods have made communities even stronger!
Shenzhen Luxman Light CO., LTD. is proud to be in the line of solar security light products and is supplying customers with solar lights for years with solid performance.