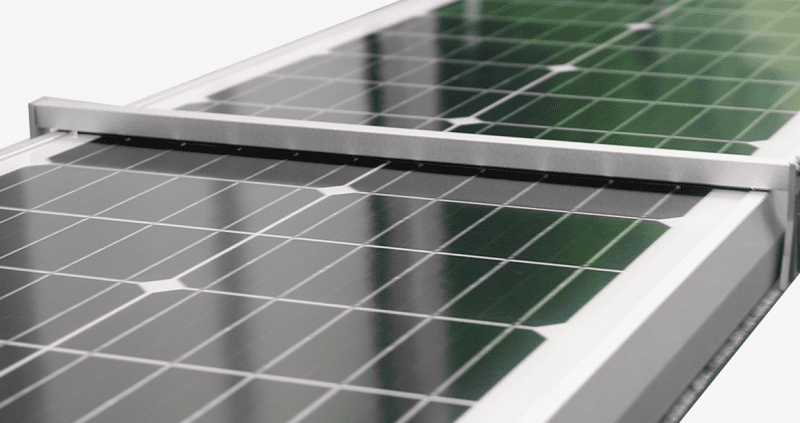 Introduction
Solar lights are alternatives of high usage in the past few years for lighting commercial or residential areas. Solar Street Light provides an ecologically friendly solution to renewable solar lighting. Installing solar street lights with a self-cleaning mechanism saves you time for manual cleaning, and they charge up faster because the solar panels are always clean.
Solar-powered street lights are very popular for their energy efficiency and eco-friendly. These lights are efficient for lighting up pathways or walkways, and they don't require wiring.
1. What is Auto Clean Solar Street Light?
The auto clean solar street light is a solar street light with an auto-cleaning mechanism integrated with its design.  One of the features that stands out with the auto clean solar street light is the self cleaning mechanism, which is  an brush with thick bristles that allow up to four hours of automatic cleaning. The brush bristles have a flat fitting on the solar panels, allowing for thorough cleaning. The bristles are made to be thick and soft for an awesome cleaning.
2. Where do you need Auto Clean Solar Street Light?
The auto cleaning solar street light is ideal for installing in heavy dust areas and areas with a high bird population. When you have traditional solar street lights installed in such areas, you must manually clean them. This means you have to take down the solar street lights every once in a while for cleaning. With the auto clean solar street light, you don't have to worry about this anymore, as it cleans itself automatically per 4 hours. In areas where wildlife is common, with high dust levels, you can easily install these street lights following the instructions in the manual. No need to hire professionals. The auto clean solar street lights are designed with thick bristles, ideal for cleaning heavy dust particles, oil layers that may accumulate on the solar panels, and waste from birds that may find its way on the solar panels.
When installing this solar street light, ensure there is no shade. It would be best if you installed it in an open area with an unlimited supply of sunlight for maximum efficiency.
Auto clean solar street lights save you time, money and the environment with their self-cleaning feature. The auto cleaning mechanism allows you to use this light without worrying about maintenance. The motion sensor will keep the area lit up when someone moves around at night.
Despite being eco-friendly and energy efficient, these lights are also quite stylish. An elegant design with a modern touch makes these lights look unique and beautiful.
3. Is Self Cleaning Solar Light reliable?
The Auto Clean Solar Street Light works very reliably because it has a daily auto-cleaning feature. It is very efficient and saves you the trouble of manually cleaning your solar lights daily.
The product is designed with an auto-cleaning mechanism that cleans the solar panels daily, so it is always clean and reliable. Here are other reasons why you should consider installing auto clean solar street lights:
Ease of Installation
You can install the Auto Clean Solar Street Light yourself without having to call a professional installer or electrician. The product is packed with an installation guide in the manual. Some adjustments might be needed if you have uneven ground.
Quality Assurance
The quality assurance process for the product is very important because it ensures that the product will be used properly. If you need to trust or understand the auto-cleaning function, you can contact the manufacturer or ask for help from someone who understands. They will let you understand how to use it correctly and they'll answer any questions you have on it.
Cost efficiency
The cost efficiency of this product is easy to calculate because it costs money to buy, but it saves a lot of time and money. It is an effective and efficient way to save more money on your energy bill in a year by cleaning your solar panel regularly; thus making it more efficient.
After sale services
The manufacturer offers 24/7 online help for any questions about the product. You can send them a message using their online form, or you can call their professional team of service providers. They will be able to help you with any problems regarding the product.
  4.What's the advantage of LUXMAN Auto-cleaning Solar Street Light?
Brush casing is made from an aluminum alloy for longer durability.
Adopted 100,000hours life time wide voltage input  brushless
The brush will automatically return when encountering large obstacles, and will not be stuck, causing damage to the motor.
Car-grade brush which can operate in tough outdoor environment.
Conclusion
The auto clean solar street light is very popular in the market today because of its quality and other features that contribute to its popularity. If you need a reliable and efficient lighting product, you should consider this. It has an elegant, modern design that makes it perfect for your outdoor space. It helps keep the area clean from dust and bird waste, so it saves you time in the long run.