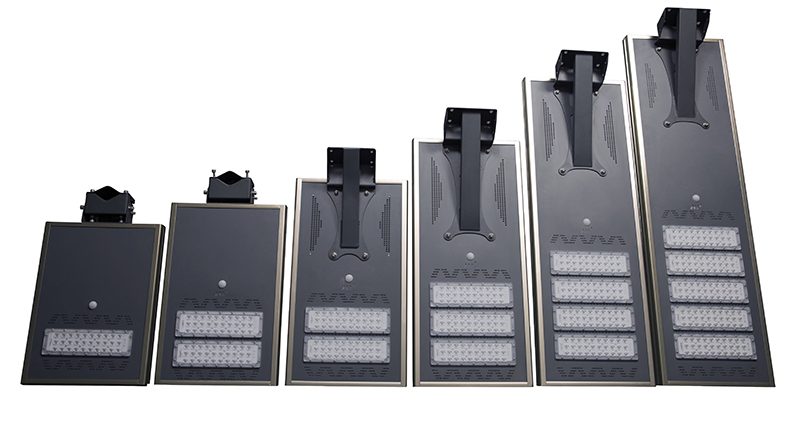 Four tips for solar street light battery
As a participant and witness to the development of all in one solar LED street lighting, Luxman has experienced many important moments. Numerous customers have been focused only on price and warranty their first meeting with us, and most of them don't check the details of our products. We think this is not a professional buyer, or he is not our target customer at least.
As we know, there are basically four important components that comprise all in one solar LED street lighting. These four are: the housing, solar panel, smart controller and lithium batteries.
The cost of the solar panel for most suppliers is similar, but the processing must be meticulous. Some are rough, depending on the specific product. The quality of the solar panel is commonly standardized, with materials chosen either monocrystal or polycrystal, and also graded specifications of A,B,C,D & E. The grade A is the best, fine processed, uniform in color, higher efficiency conversion rate, and very poor is of E grade. which is picked out from defective materials. In general, the cost of solar panels has substantial influence on the whole lamp.
The smart controller is usually self-developed or bought from other suppliers like SRNE. If not self-developed, it is harder to control the quality and reprogram or upgrade. LUXMAN develops its smart controller which has wholly integrated intelligent hardware and software properties. We control quality in the whole process, starting with R & D, so we can be confident in longevity and capability to be OEM quality & programmable according to customer's requirements.
For a moment, I would like to focus on the battery. Why? Because the cost and consistency of lithium batteries is very complicated, so let's "dispel the clouds to see the sun."
At present, most of the all in one solar LED street lighting on the market use a 18650 type of lithium batteries, a few things use a 26650 type. We will focus on the 18650 lithium battery here.
The 18650 type lithium battery is the original lithium-ion battery–a standard lithium-ion battery model that Japan SONY Corporation used in order to save cost. 18 means the diameter is 18mm, 65 means the length is 65mm, 0 means cylindrical battery. The common 18650 battery is divided into ternary lithium-ion battery and lithium iron phosphate battery(LiFePO4). The nominal voltage of former is 3.7V, the charge cut-off voltage is 4.2v, and the later is 3.2V, the charge cut-off voltage is 3.6v, and the capacity of the cell is usually between 2200mAh and 2600mAh.
After years of development, LUXAMN has a deeper understanding of the PACK and use of lithium batteries. Below are shared some of the various cases we have encountered.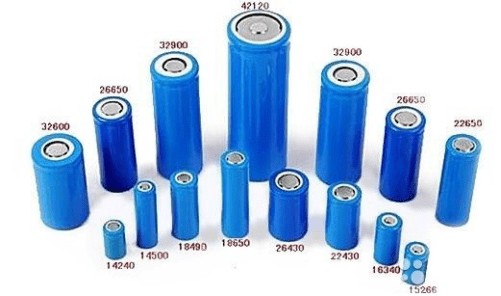 1. Fake battery: Lithium battery packed with SAND
In the beginning of Luxman's entry into the industry to manufacture all in one solar LED street lighting, we found the battery provided by our supplier was abnormal. After testing, we checked out some cells with zero voltage, and found SAND when opened. So we made a serious IQC procedure to prevent bad batteries and terminate the non-qualified suppliers. While this happened in earlier years, we trust that no supplier now uses this type battery to cheat the market and customers.
LUXMAN also built a strict quality management system and standards ISO9001-2015. Our attitude toward product quality is more stringent than Japanese companies. This is why LUXMAN has long-term & stable partner in Japan with a company second only to Toshiba. Trust describes how you feel after working with LUXMAN.
2.Battery from small workshop: cell and PACK
Experience tells us that we can't use a battery from small factory even if the unit price is very cheap, because there can be a lot of problems in water-proofing, weld quality, actual capacity, that you can not visually inspect for quality before installation in the solar lamp.
Therefore, for the sake of our customers & reputation, we only choose reliable, large companies to cooperate with.
Everybody knows the theory of «barrels». The capacity of a bucket of water depends on the weakest piece of wood. Similarly, to determine a battery to be good or bad largely depends on the capacity sorting and welding procedure before PACK.
When PACK batteries with different capacities are grouped, the cell of the lowest capacity determines the total capacity of the entire battery pack —- possibly, it can never be fully charged. Think about how terrible this is. If you buy two 40W solar LED street lights, one in use for three years and the other one for less than six months, isn't it a big loss? If the cell capacity is not well sorted and the spot welding process is not well made, transportation jarring also will cause some batteries not work, etc. These are all important reasons for product failure.
The battery PACK made by small workshops is low in cost, but the quality can not be assured, because they can't match the competency of large manufacturers in terms of capacity sorting, spot welding, or PACK waterproof.
LUXMAN has established long-term & healthy cooperation with listed Top Three companies in China. After years of cooperation, we are confident to say that our materials are the best. Choosing LUXMAN's products means that we have already set the first level and selected a good product for your lighting project. The business has made a good start.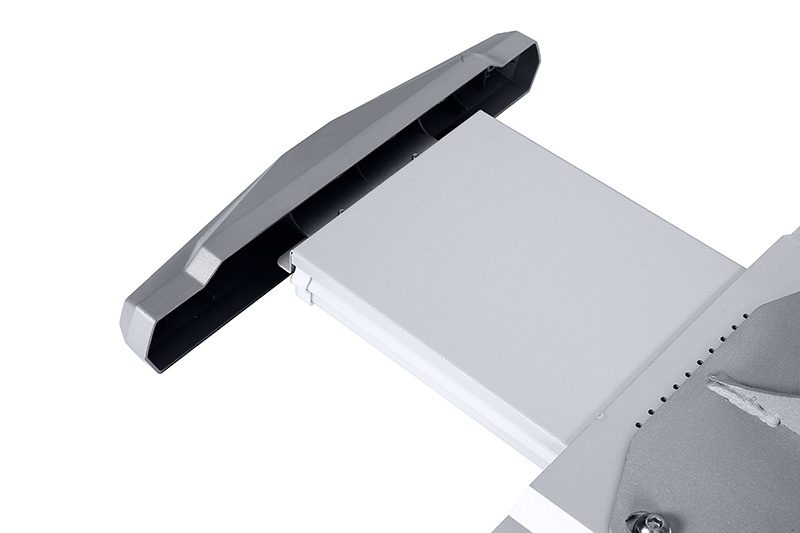 (LUXMAN IP68 Solar Battery pack)
3.Fake PACK, wrong size and weight, or battery pack voltage is wrong.
Let me tell a little story we encountered: A customer complained to us the price is too high compared with other products of same size, shape and power and even the same battery configuration. "Why other companies are much cheaper and you can't do it?" We asked the customer to buy a cheap product to test and inspect. The result was: the same solar panels, the same casing, except the controller being slightly different. Their batteries were also LIFEPO4 of the same pack and weight. This was strange, why were things exactly the same, but the price they set was much lower than ours? We were not convinced, and then decided to take a look at the battery pack. As soon as we opened it, we realized that this battery pack was made with a fake shell. Half of the required batteries were placed inside, and the rest was iron. Such a thing is absolutely impossible in LUXMAN. It's not only a matter if moral responsibility, it is illegal behavior.
Tip: Most of the batteries are packed and wired by 3 strings + N in parallel, so you can simply check which battery is used by measuring the voltage.
LiFePO4 battery 3.2V*3=12.8V, Ternary lithium battery 3.7V*3= 11.1V
Customers who consider price only maybe are not "good" customers, and customers who totally don't care about the price at all are just passers-by. We welcome price comparison, and more welcome professional buyers to discuss features and customization. LUXMAN has a strong team of engineers to serve you. Manufacturer of all in one solar street lights, we are a TOP supplier.
Choosing LUXMAN's products means trust, assurance, more customers and projects in the future and a booming business.
4. Recycled battery
The large-scale use of electric bicycles & electric vehicles in the past few years means many now have come to the age to be recycled. So some suppliers choose to use recycled batteries for re-PACK. The cost is really extremely low, but the quality is really bad. We paid a visit to a customer in Malaysia who also bought another supplier's product for comparison, then he took us to his warehouse. The customer pointed to a bunch of products and said that they purchased them from another company. There were more than 100 sets. After installation, they found that the lights were completely off after one or two months. The battery packs could not hold up under continuous use. The user demanded a refund and compensation. This led to arguments, contentious negotiations, lots of headaches for both sides, lost orders, lost credibility, and lost money. We heard that our competitor use recycled battery to catch many orders at first and then there are a lot of problems. In the mean time LUXMAN products were tested before installation, and they were lit up for 10 nights without charging at all. The customer was very happy & convinced.
LUXMAN is always for the sake of customers. Time tests our products, time tests our integrity, and time proves the value we bring.
The product story goes on and on. We welcome you to share your thoughts, please send email to [email protected]
/wp-content/uploads/2019/05/solar-street-light-s2.jpg
533
800
samwill
/wp-content/uploads/2019/05/logo-new.png
samwill
2019-06-03 02:03:37
2019-06-03 02:07:05
Four tips for solar street light battery